The human mind is like a GPS system which guides us to any destination of our choosing. The challenge is that most people don't program their GPS for success, abundance, and happiness. Many people continue to chase happiness as if it is a location. Happiness is not a destination, it is a decision and attitude. A majority of people don't invest the time to choose what they want in life, then they are upset when they get nowhere.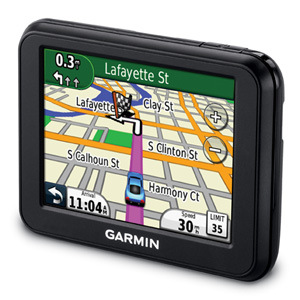 If I notice one common trait among people who are successful (no matter how you may define success) it is that they possess an attitude of gratitude. They often earn more money, have lower stress levels, and enjoy a more fulfilling life than many others. They do not become grateful after they became successful. They are successful because they are grateful.
I understand that life may have thrown you a curve-ball or two. Keep in mind that no one ever drowned from falling in water. They drown because they stayed in it. Gratitude is a universal life ring that will lift you from any situation.
Here are 3 things that you can do this Thanksgiving season, , to build your attitude of gratitude:
1. Begin and end the day with a gratitude list.
The more thankful you are, the more you will have to be thankful for.
(This is part of The Shef's 10 day Challenge. View it here)
2. Find 3 people to acknowledge and thank today.
They could be a stranger in the grocery store, a cashier at the gas station, or a neighbor. Get creative!
3. Volunteer.
Whether you serve food at a soup kitchen, read to the blind, or rake someone's lawn; "Thank you" takes on many forms.
For those of you who are interested in the
30 Day Gratitude Challenge,
click here to find out more. We have impacted more than 4.8 million people since July. Check it out!
For more information about booking The Shef for your next event, visit
http://www.theshef.com
or call our offices at 1-563-343-5412