Bob walks into the dentist's office for his examination. He is greeted warmly by the office staff who quickly engages him in a conversation about his kids, interests, and what he likes to do when not...well... at the dentist. When he is ushered into the exam room, the hygienist happily turns the overhead television onto Sports Center while she is cleaning his teeth, and discovers that the Green Bay Packers are his favorite football team.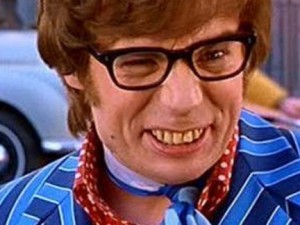 The dentist enters the room and immediately mentions the two fantastic plays that the Packers made during the previous weekend's game and performs the examination. He recommends a couple of elective procedures that would enhance Bob's smile, which could lead to a boosted self confidence, a better first impression with his customers, and a renewed spark in Bob's relationship with his wife.
Bob's phone rings shortly after he finishes dinner and it is someone from the dental office. Instead of telling him that he forgot something during his visit, they are just checking in to thank him for visiting, and asked how his mouth was feeling. The call is closed with a gentle reminder that they are available for whatever may pop up, no matter what the hour.
Bob is a customer for life. Let's look at how this business excelled in the customer experience:
1. They were totally focused on the customer (or patient). Aside from the requisite health questions, they were interested in him. If you are dating someone (dating your spouse does not stop when they become your spouse!) and don't engage them in conversation about them, you won't go anywhere! The dentist also honed in on some key benefits to Bob's life if he elected to do the procedures. (He was selling the benefits, not just the features!)
2. The office culture and communication are a key focus area. It could have taken five seconds for the hygienist to mention Bob's favorite football team to the dentist, but that cemented a lasting impression! Remembering the little things like a favorite restaurant or song may endear your spouse to you, just as remembering little life details endears a customer to your business. Don't just hire people based upon what is on paper. Make sure that they are a good fit culturally for your organization.
3. The fortune is in the follow up. Whether you send a personal thank you note, a phone call to thank your customer for their time, or perhaps send your new prospect a gift of some sort; the follow up reminds your customer that you are in this for more than a one time transaction.
Treating your customer as if you were courting someone will not only help you grow your business, it will build a solid foundation of customers who love to refer other people to your business!
What are some ways that you create successful customer relationships?
For more information about booking The Shef for your next event, visit
http://www.theshef.com
or call our offices at 1-800-863-2591 or 563-343-5412.